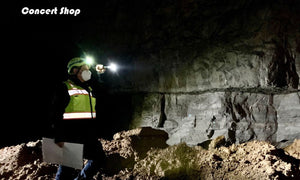 Characteristics of High-Quality Tools for Use on a Job Site
No matter your job, you need reliable, durable tools to perform your daily duties quickly and professionally. But how do you tell if a tool is up to snuff or not? Below, we list four characteristics of high-quality tools for use on a job site. Keep these characteristics in mind while you're shopping for tools.
High-Quality Materials
Naturally, you want the tools you purchase to be sturdy. Check the materials of each tool carefully; are they constructed from shoddy plastic? Or a material like high-grade aluminum? The best material can vary from tool to tool; for example, most consider steel the most durable material for multitools, while aluminum alloy is ideal for most flashlights.
A Seller With a Good Reputation
Who is selling the tool in question? When searching for someone to purchase your tools from, you want to seek out a seller that's known and trusted in the industry. If a seller has overwhelmingly positive reviews on sites like Google or Yelp, chances are, their tools are ones that you can rely on. Glowing reviews show that other people tried their products and had excellent experiences with them.
Price
Another characteristic of high-quality tools for use on a job site is price. Good tools don't need to be expensive. But if you notice a tool is marked at a remarkably low price, it's probably too good to be true. Don't be overly frugal; spending a little extra ensures the tools you purchase are genuinely long-lasting and functional.
Suits Job Site Conditions
Is the tool suitable for the conditions of the job site? If you work outside in an area known for wet, rainy weather, you'll need waterproof tools. If you work in a hazardous zone, you'll need a reliable flashlight.
At Concert Shop, you'll find a high-quality selection of work gear for construction workers, electricians, plumbers, stagehands, and more. Our work flashlights and headlamps are optimized, high-tech lights with extra-long run time, perfect for anyone who needs to navigate the dark. Shop our lights from NITECORE, Klarus, Observer Tools, and 5.11 Tactical today.
---